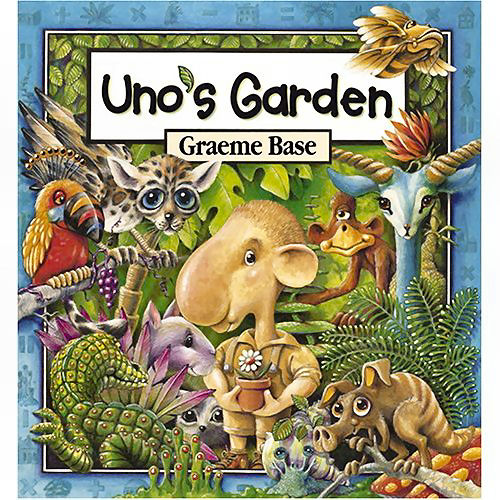 What a great little book, my 2 yo son Asher loves it, loves the wondrous creatures (with cool names like "Lumpybums"), the Illustrations are wonderful, and it has a really fun and exciting ending, one where humans have learnt to live with nature's limits, a perfect balance between development and conservation.
However, the story is much, much, darker than that.
The story starts off in a forest, a wilderness, which is innocently chosen as a home for our character Uno. The following pages see species loss, habitat destruction and encroaching civilization. With each page, the numbers of buildings grow exponentially, and ..